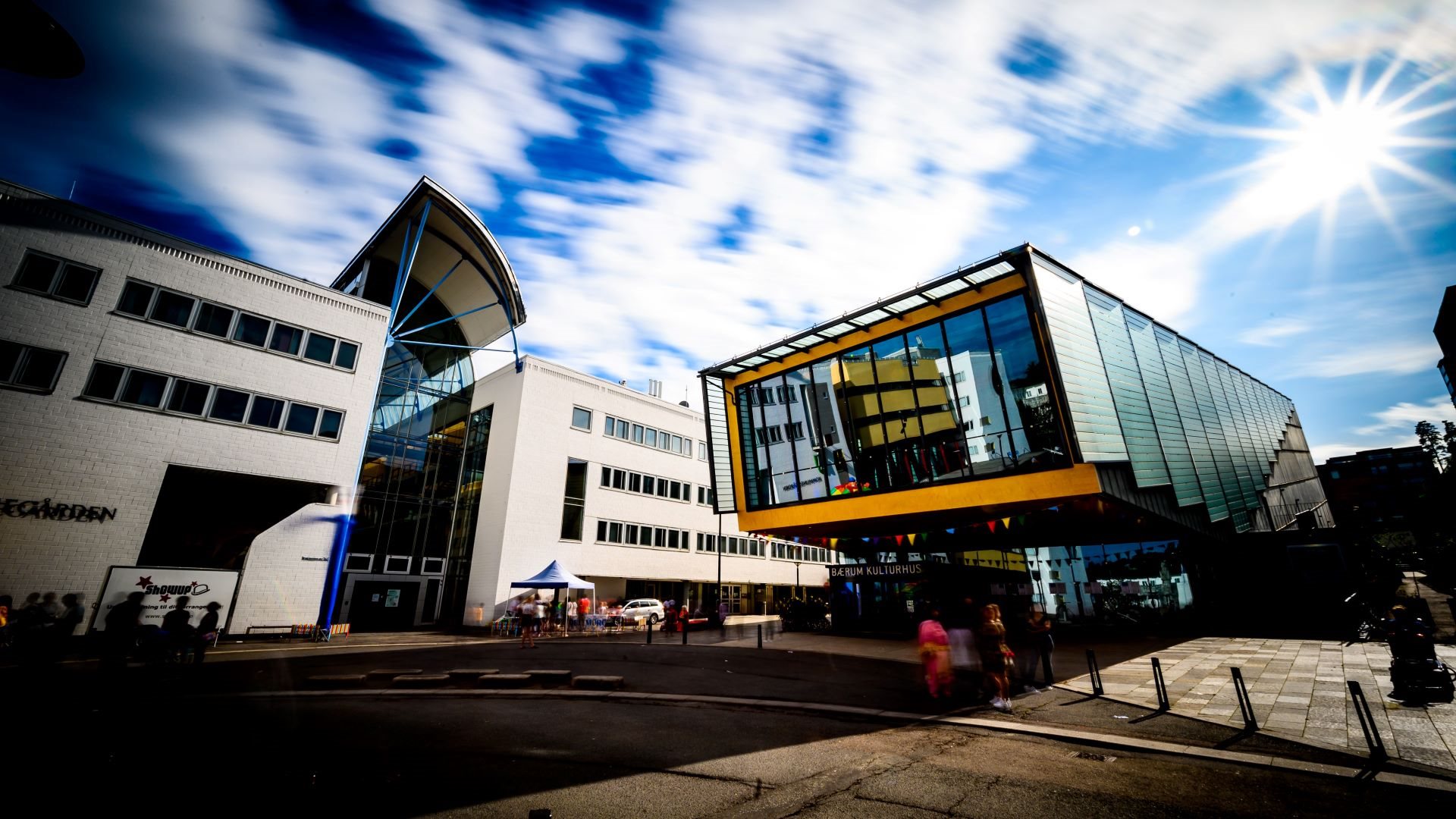 Bærum Kulturhus at a glance
Bærum Kulturhus is a major venue and performing arts centre organized as an independent entity within the municipality of Bærum. The centre programmes events and runs five stages at its Sandvika venues: Store Sal, Underhuset og Foajéscenen, plus Sandvika Teater and Lille Scene.
The cultural industry hub Tanken is also a major component of Bærum Kulturhus' portfolio.
Contemporary dance is a pillar of Bærum Kulturhus' activities. The centre is designated as the official South-East Norway's Regional Centre of Dance Competence. This entails a position as a leading producer and disseminator of professional contemporary dance performances.
Bærum Kulturhus maintains a unique position on Norway's arts scene as it aims at featuring local talent and major international acts alike. Catering to a diverse and varied audience, the centre is the local community's most central provider of high quality arts experiences.
Key figures 2019
2019 proved to be a banner year for Bærum Kulturhus: total ticket sales broke previous records, ending at 85 940 units shifted for 542 performances, including external venues. This amounts to an 11,6% increase compared to the preceding all time high in 2017.
A total of 77 884 tickets to 446 shows held at Bærum Kulturhus five own stages were sold in 2019. This is an increase of 11,6% compared to 2017.
Total ticket sales revenue amounted to NOK 16 343 774 – an 12,5% increase.
Total show days: 446
Non-cultural events: 131
Number of days featuring events open to the public: 577
Total number of participants on stage: 31 135
Total number of attendees (ticket sales, participants etc.): 131.712