In C by Sasha Waltz & Terry Riley
Nagelhus Schia Productions performs the masterpiece In C choreographed by renowned German choreographer Sasha Waltz featuring music by Terry Riley.
Organizer
Bærum Kulturhus
The world-renowned choreographer Sahsa Waltz's latest piece had its world premiere in 2021. Already, the following year, Nagelhus Schia Productions has received the license to perform the work in Norway and Bærum Kulturhus. With 15 dancers on stage and the music performed live, this is an experience you do not want to miss.
In C has already managed to be known all over the world. The work has been nominated for The New York Dance and Performance Awards, The Bessies 2022, where the jury recognizes exceptional work in choreography. performance, music composition and visual design.
"The music's play of individual and collective is reproduced, as the dancers perpetually shift allegiances, briefly snapping into synchronicity with one another in groupings ranging from pairs to the whole ensemble. You can see the decisions happening. In a group repeating a phrase in unison, one dancer freezes; when the others loop back to the point at which she froze, she rejoins them."
- The New York Times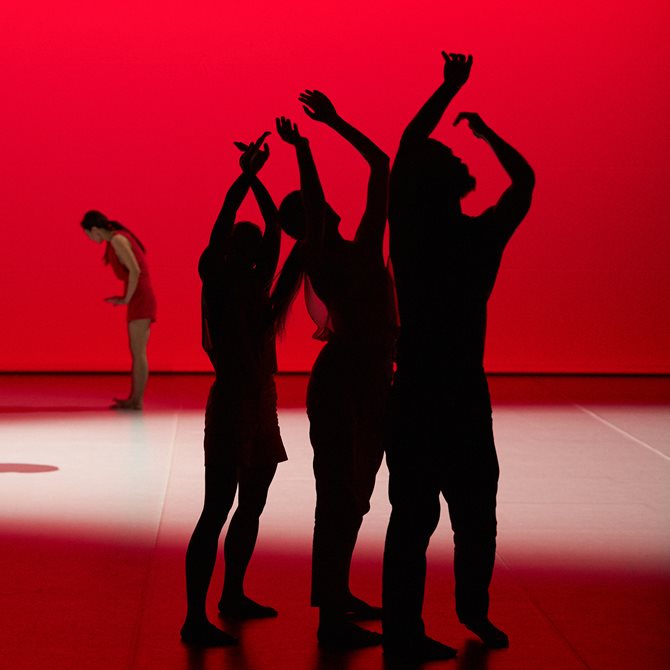 Price: 0 - 410
Duration: 1 time
Saturday 18. March 2023

Kl. 19:00

This show is played