The forest
What is hiding in the forest? find out with a dancer and a musician. For kids 3–5 years.
Organizer
Bærum Kulturhus
In the forest
Deep inside
Behind it
Through and beyond
Let's go inside!
Deep inside
Did you hear that?
Photographer: Christian Paulsen
A dancer and a musician takes us into a fantasy forest. A wonderous, fun, sensational and exciting performance.
Hear, see, and experience all the wierd, quirky and curios things that can occur inside of a forest.
This is not a story, but many small meetings and moments with movements, music and moments that triggers your curiosity and mind. Including an interactive play session with the performers and the stage.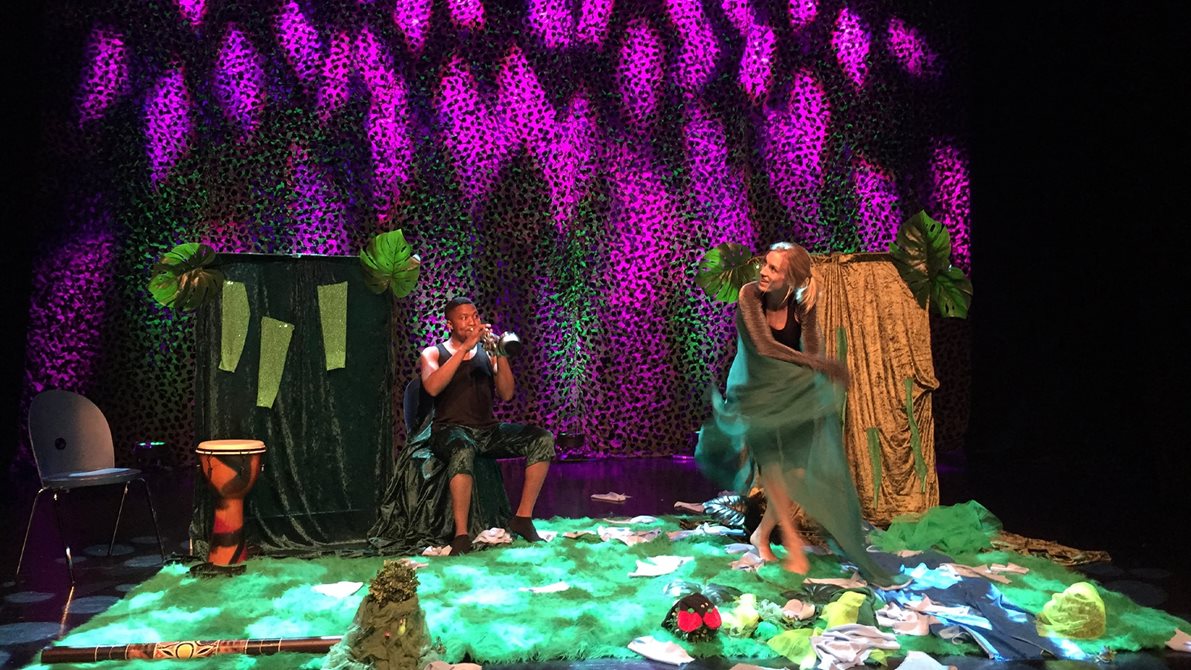 Price: 100 - 160
Duration: 30 min.
Saturday 20. November 2021

Kl. 14:00

This show is played