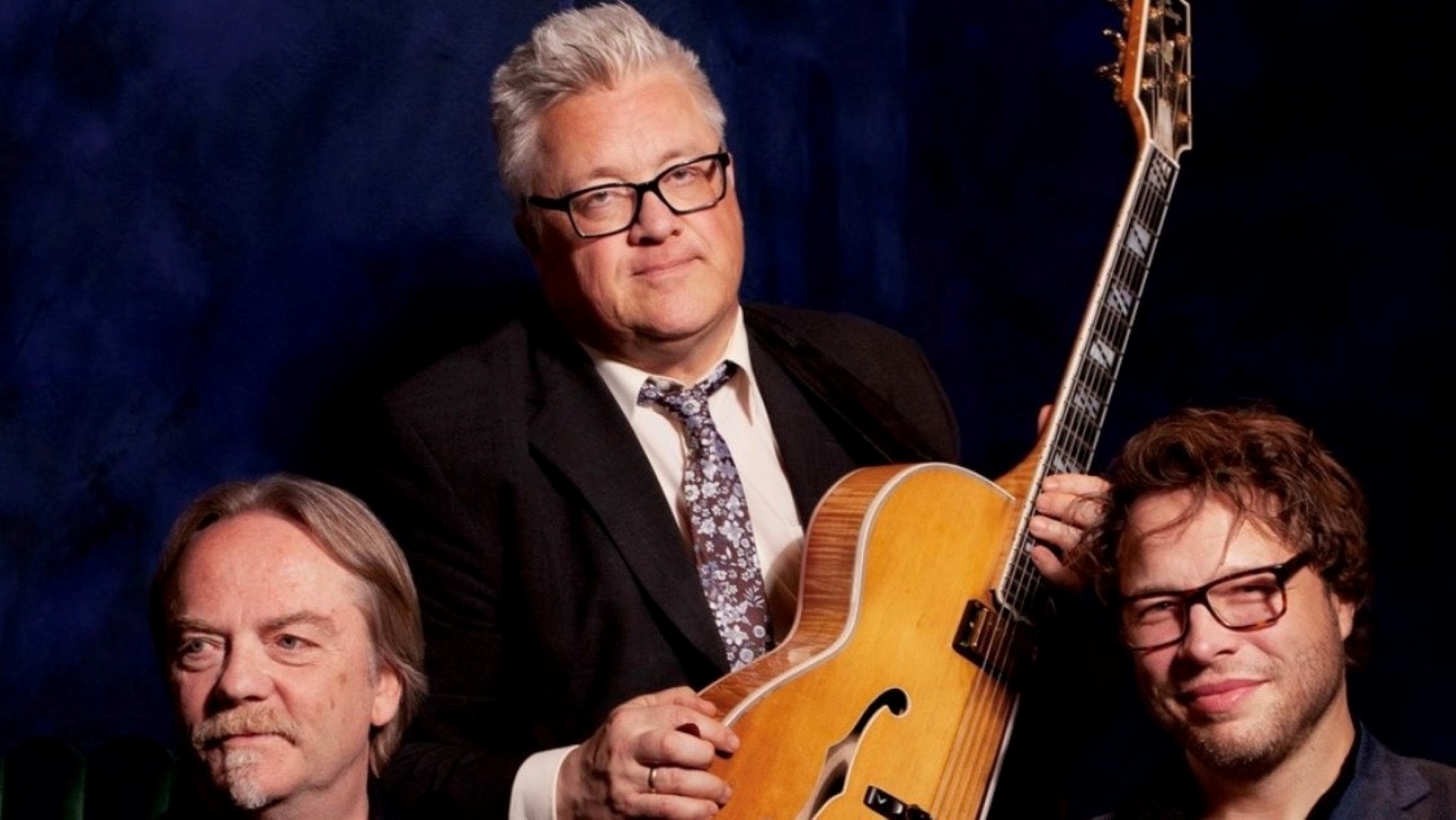 Staffan William-Olsson Trio
Stabekk JazzClub - Tett på.
Sted
Kulturhuset Stabekk Kino
Arrangør
Stabekk JazzClub
50% av The Real Thing pluss bassisten Terje Gewelt blir The Staffan William-Olsson Trio. De har i ca 20 år har spesialisert seg på jazzversjoner av poplåter fra ulike epoker: Lill Lindfors, Burt Bacharach, The Beatles, Ricky Martin, ABBA, Creedence Clearwater Revival, Patsy Cline, Torbjørn Egner.
Ingenting er hellig for denne trio som fikk følgende omtale i det amerikanske jazzbladet Cadence for debutplaten POP!:
—William-Olsson isn't a postmodern trickster figure: what´s a surprise and pleasure about this disc is his demonstration of how a quite straightforward approach to this material can sound just right. Jazz fans should not be deterred by the CD´s unlikely choice of repertoire: Pop! is as satisfying a Jazz-guitar disc as any of recent years."
Pris: 0 - 330
Varighet: 1t, 30 min u/pause
Torsdag 19. oktober 2023

Kl. 19.30

Forestillingen er spilt