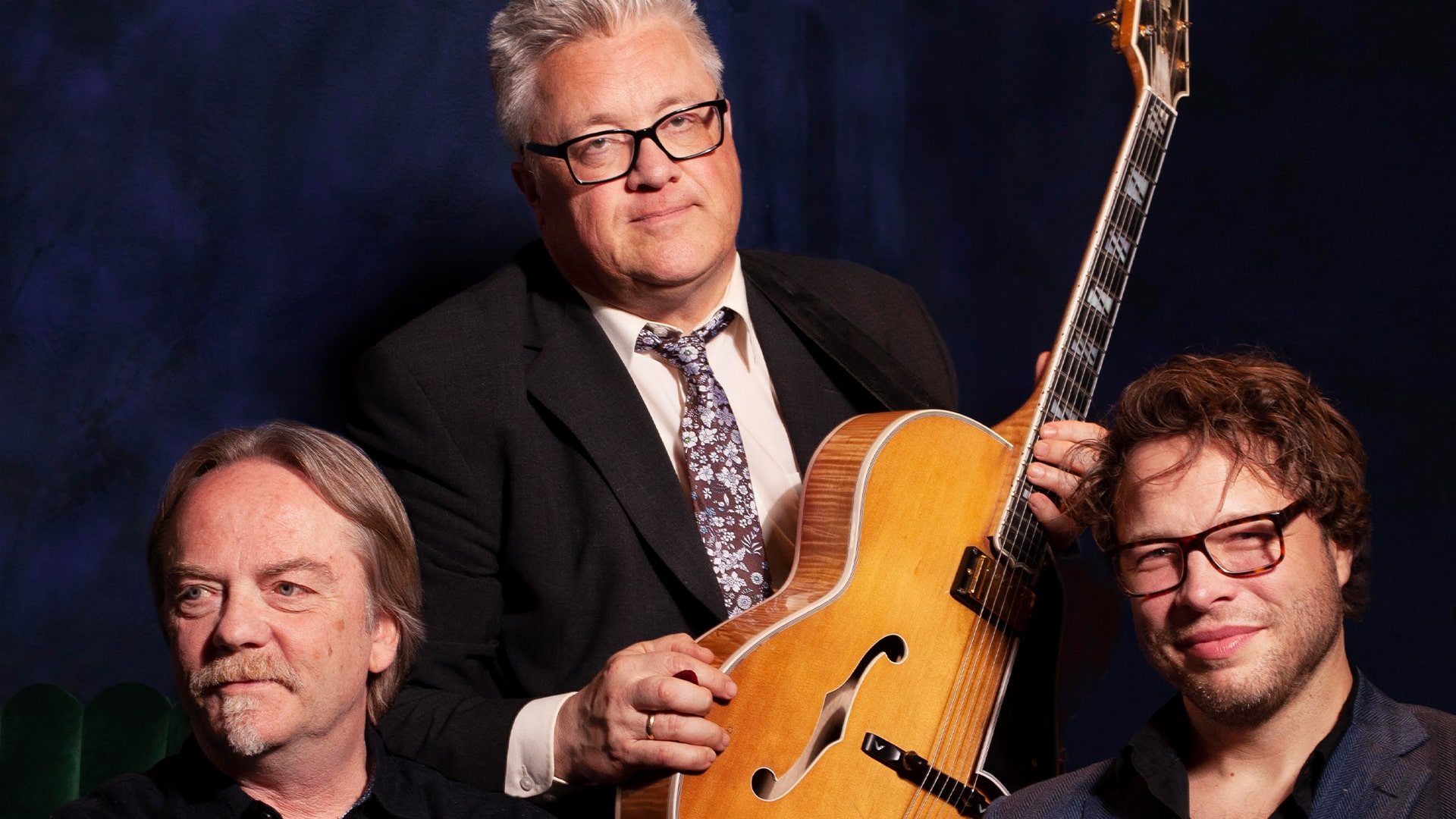 Staffan William-Olsson Trio
Jazzversjoner av poplåter.
Sted
Kulturhuset Stabekk Kino
Arrangør
Kulturhuset Stabekk Kino
The Staffan William-Olsson Trio spiller jazzversjoner av poplåter fra forskjellige epoker i stedet for typiske jazzstandardlåter. Lill Lindfors, Burt Bacharach, The Beatles, Ricky Martin, ABBA, Creedence Clearwater Revival, Patsy Cline, Torbjørn Egner – ingenting er hellig for denne trioen.
Det amerikanske jazzbladet Cadence anmeldte debutplaten "POP!" som følger:
"William-Olsson isn´t a postmodern trickster figure: what's a surprise and pleasure about this disc is his demonstration of how a quite straightforward approach to this material can sound just right. Jazz fans should not be deterred by the CD´s unlikely choice of repertoire: «Pop!» is as satisfying a Jazz-guitar disc as any of recent years."
Jazzkafe fra kl. 18:30
Stabekk Jazzclubs Facebook-side
Pris: 275
Varighet: 3 timer inklusive pause
Torsdag 12. november 2020

Kl. 19.30

Forestillingen er spilt